Join us for Salesfusion University, a live, small-group training at our headquarters in Atlanta, Georgia. This 2-day training course led by our Marketing Automation Consultants is designed to help you learn new ways to leverage Salesfusion for greater success throughout your marketing efforts, regardless of your level of marketing automation experience. 
Date: Wednesday, July 17th - Thursday, July 18th, 2019
Time: 9:00 am - 4:00 pm
Duration: 2 Days
Ticket Price: $995 USD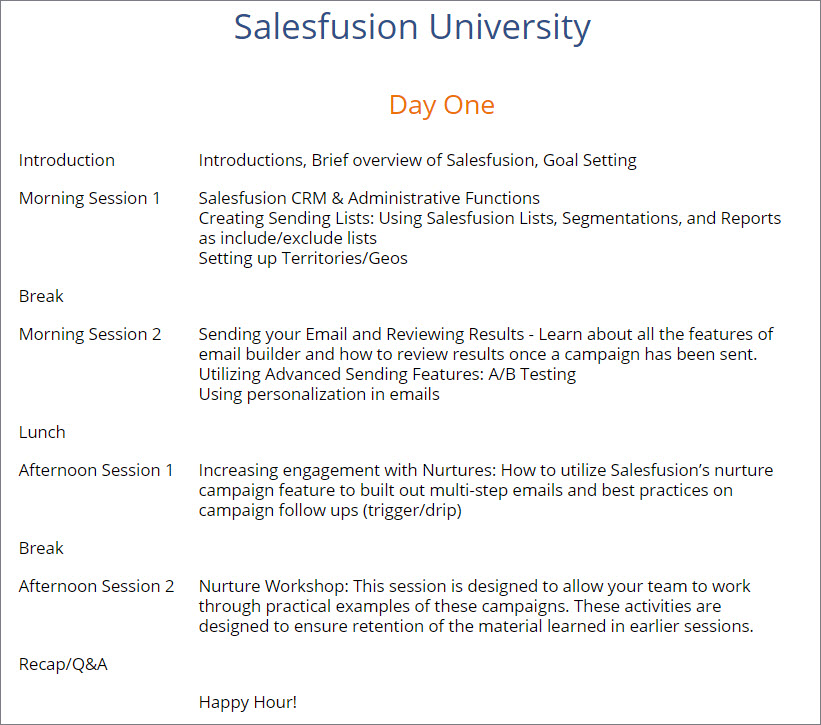 The above is only a sample agenda. We work to tailor all SFUs to our attendees' specific needs.
© 2018-2019 Salesfusion. All rights reserved. | 855-238-6522